The latest desktop top droplet spinning top
A Spinning top like no other, designed after a beautiful motion found in nature- the moment of a falling raindrop hitting the surface of water and creating ripples all around.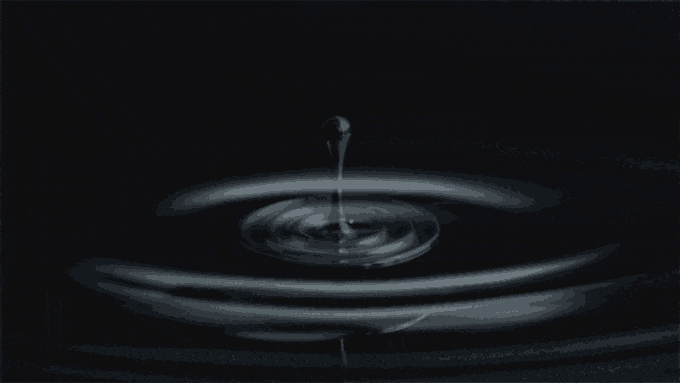 Combined with the precision machined desktop stand mezmoTop™ makes a timeless desk sculpture- kinetic art piece to compliment any tabletop or shelf.
UNIQUE SPINNING MOTION
Due to it's unique shape and low gravity center mezmoTop™ presents truly amusing and surprisingly stable spinning characteristics. It will spin in multiple ways depending on how you interact with it.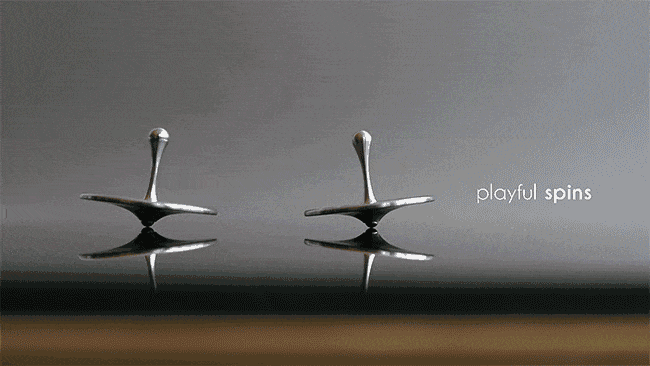 Explore endless ways of motion- spin it smoothly or from an angle, launch them together, throw from a distance or upside down. 
BEAUTIFUL METALS
Crafted out of a solid block of Stainless Steel or Titanium and carefully shaped to replicate the surface of a rippling water. An object that is bending the borders between engineering and art. 
Polished VS Bead blasted
SPINNING BASE
Precisely fitted base combines with the spinning top body creating a one of a kind desk sculpture. Flip it over and it becomes a concave spinning base which allows to achieve rotation times up to 5-6 minutes.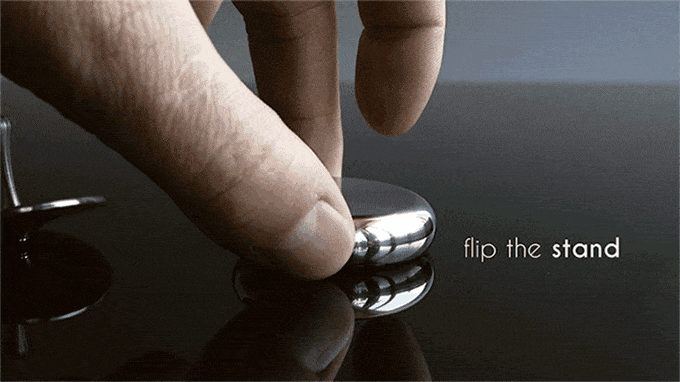 The connection tolerance between mezmoTop™ and the base is so precise that it creates a slight air resistance when the top is placed into the stand. In the close up it looks very satisfying- like the top would slide in a slow motion for a second.
A mesmerizing desk sculpture
THE PERFECT DESK COMPANION
We specialize in creating unique and extraordinary kinetic desk toys that bring a bit of magic in our daily routine and mezmoTop™ is no exception.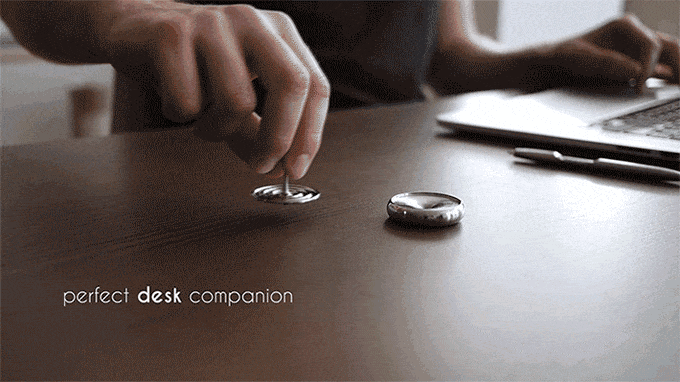 The solid body and smooth finish make it very pleasant to interact with and it spins with ease on any desk or flat surface. A simple way to get out of your daily routine and relax between busy working hours.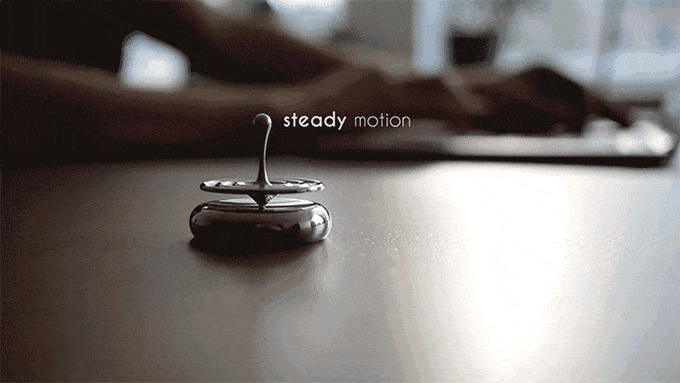 Rotating still it creates an almost magical impression of a moment when the time stops.
ORIGINAL GIFT
Want to surprise someone? mezmoTop™ makes a truly great and original present that creates a bit of magic every time you interact with it. Each unit is designed with attention to the smallest detail and built to last a lifetime.
A conversation starter- an eye-catching centerpiece that won't stay unnoticed on any desk or shelf.
Product name
MezmoTOP 
Gyro size
Φ 40*28mm 
The base size
Φ 45*10mm 
The material
Stainless Steel
color
Stainless Steel / Sandblasted SS
packaging
Velvet Pouch + Tin box
Rotation time
3-5 min
The gyro weight
25G
The base weight
80G
Packing weight included
125G
Function
Keep focus,relieve stress,release inner creativity and imagination.
Perfect gift for creators,makers and thinkers.