Foldable Pocket Phone Tripod is the world's first phone stand that can transform from a chip of card to a fully articulated stand that holds at the most extreme angles.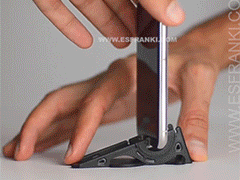 Designed for maximum functionality and portability, the pocket tripod can fully adjust the angle continuously, and move from portrait to landscape.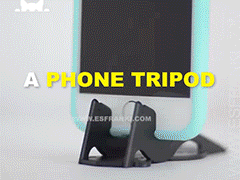 Made of carbon fiber and high-tech plastic that engineered to be robust and durable. Each unit is individually tested for quality and built to last. 
FEATURES:
180° Tilt Adjustment:
Can be tilted to any angle within 180° by alternating the direction of the tripod. 
SPECIFICATIONS:
Color: Black/White 

Size: 8 x 5.1 x 0.2 cm
PACKAGE INCLUDES: