Need some light? You'll need the innovative Foldable LED Pocket Lamp. It is a portable, card-sized, safe-to-touch LED light for any occasions (even emergencies!) such as sudden blackout, walking in the dark, night camping and so on. 
Carry it anywhere with you! Designed to fit into wallets and purses, our card lamp is ultra-slim and engineered in standard credit card size.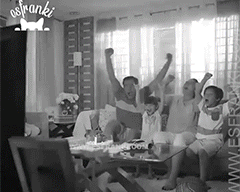 Handy LED light pops up to provide you instant illumination. Simply fold it up to reveal a stylish light bulb-shaped lamp! Powered by along-lasting 3V battery (included), it keeps on glowing when you need it. 
FEATURES:
Save you From Emergency
Specifically designed for urgent use when there is a power outage or urgent needs of a light source. 
Pop-up Design
Handy LED light pops up to provide

instant illumination

and warm atmosphere.

No wire or installation

is required.
Card-sized
Easy to carry it anywhere with the standard credit card sized & lightweight design.
Innovative idea
Create a 

romantic, warm and memorable

talking point with its unique design and bright-but-gentle light. 
Long-lasting
Replaceable 3V battery provides you

up to 5000 days of continuous use

for all the light you need.
For Any Occasions
Ideal for both

indoor and outdoor activities

including dinner parties, birthdays, deck parties, camping trips etc. 
SPECIFICATIONS:
Color: Random Color
Card Size: 8.6 x 5.3 x 0.35 cm
Voltage: 3V
Power Source: CR1220 Li-battery (included)
Capacity: 5000 days of continuous use
Certifications: CCC
PACKAGE INCLUDES:
2 x Foldable LED Pocket Lamp