😍😍 The special event of the week:   Random   20 happy customers selected to each day to get twice the order product. We will send you an email. Please remember to check this out.  Thank you very  much for your support    

Call to all gardener lovers ! The easiest way to grow vegetables , flowers , herbs and fruit . Perfect for pensioners , tenants and houses without a garden .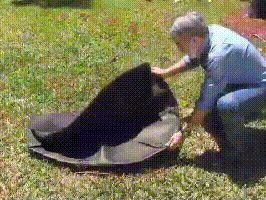 ✪ IDEAL SOIL ENVIRONMENT FOR ORGANIC AND UP TO GARDEN SYSTEMS ✪
✪ SAVES WATER AND FERTILIZER ✪
✪ NO TOOLS REQUIRED AND CAN BE SPECIFIED IN MINUTES ✪
✪ ONLY UNFOLD, FILL AND GROW ✪
✔︎ DURABILITY MEETS DESIGN  :  The EasyGarden ™ Fabric Raised Bed consists of renowned, durable geotextile in the form of a raised bed that  can work in the garden for years. 

✔︎ EASY TO SET UP  :   Simply unfold, fill and grow  . It is definitely the  easiest way to grow vegetables, flowers, herbs and fruits  .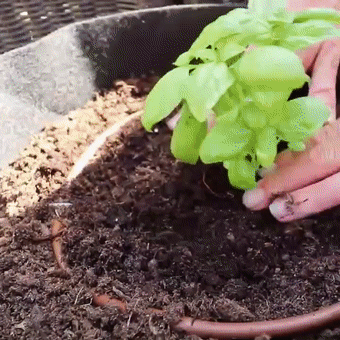 ✔︎ AIR CUT THE ROOTS  : By  air interface  plants can use all the space in the container for root growth, resulting in larger plants.  The  root growth  occurs by branching, making  more root tips and more opportunities arise for the plant to food intake  . 
✔︎ STIMULATES BENEFICIAL BACTERIA  :   Our porous fleece provides essential oxygen  so that plant roots and useful bacteria can breathe  . Healthier roots are healthier plants.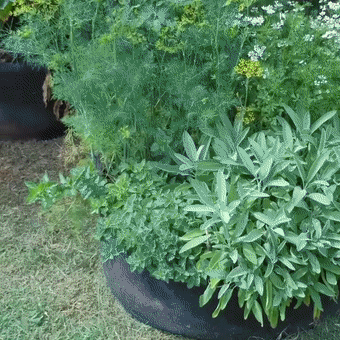 ✔︎ ANSWERS TO AIR CONDITIONING:   In hot weather, the EasyGarden ™ Fabric Raised Bed can release excess heat to protect the roots.  In cold weather, the fabric quickly warms up in the sun.

ADVANTAGES  :
Ventilated fabric container - promotes healthy roots through air cutting, which leads to better fruits and higher yields.

Multiple configurations and options, easy to assemble.

Durable, washable, reusable.

Strong seams in marine quality that withstand constant moisture and UV radiation.
Technical
  data 
 :
- Color: Black / Green
- 4 sizes andamp
- Material: 
Breathable 
fabric
- Area of ​​application: Balcony, pation, backyard, garden, patios, patios etc.