Perfect Eyebrows in seconds...
No more tweezing or wax.
Portable and will fit in any purse
More comfort, speed and precision.
 (GLOWZINK is official supplier of the best eyebrow epilator).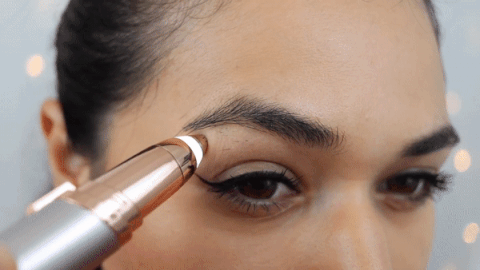 Instead of dealing with the pain of tweezers, plucking, or waxing, romance your eyebrows with Eyebrows Epilator .
You only need one AAA battery for its operation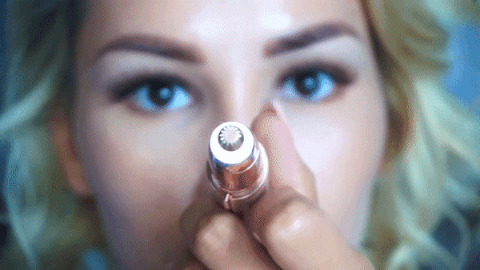 Small in size, the
Eyebrows Epilator is easily portable and can be put inside your purse for use anytime.
Understanding that eyebrows are one of the most important facial features, our engineers properly took the time to maximize the potential of our epilator.
Our
Eyebrows Epilator PRO
uses precision micro-blade technology to remove even the tiniest of hairs on the face and body without any pain, leaving your skin feeling smooth. 
This discreet and stylish hair remover is a new alternative to waxing. Your new best kept secret on maintaining perfect eyebrows! Order now and take advantage of the discounted price and you will NOT be disappointed.
The technology of our Eyebrows Epilator is unique in the market, we have an intellectual property certificate issued by the European Union.
INSTRUCTIONS:
Carefully Remove Cap
Click Power Button to Activate Device
Pull skin tight, & place epilator against skin
Move device gently in a circular motion in desired areas
OUR GUARANTEE:
SSL Secure Checkout
Return guarantee (14 Days Return guarantee)
24/7 Dedicated Customer Service
SHIPPING INFORMATION
: We have a high demand for our 
Eyebrows Epilator
, which is why our shipping time ranges between 2-4 weeks (we ship worldwide). We are constantly running out of stock so ... Order now and do not miss out on your
Eyebrows Epilator
!
IEWS