Feel annoyed when you can't open bottles and jars even you use up all your strength? Easy Jar & Bottle Opener lets you effortlessly open a stubborn jar without helping hand!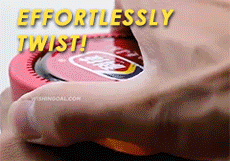 This cool gadget is engineered with 3 different sized jar grips with great flexibility, which universally fits any bottle and jar. These well structured & non-slip rubber grips with serrated design increases friction - So you can easily hold the jars tight and open the lids by easy twisting. Also structured with 2 strong magnetic pieces for easy storage.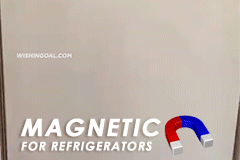 FEATURES:
Effortless Twisting!
Non-slip rubber grips with serrated design increases friction for easily holding the jars tight and opening the lids with much less strength.  
Non-slip Rubber Grip
Allows you to hold on tight to slippery lids even with wet hands.
Perfect for Weak Hands


Ideal for people with limited hand strength, 

hand injuries or arthritis. Especially c

onvenient for the 

elderly and children

.

Magnetic Design
The magnetic force allows convenient storage - Simply place it on refrigerators and get ready for the next use within easy reach.
High Flexibility
Can be greatly twisted without deformation. It will automatically restore the shape.
Washable & anti-bacterial.
SPECIFICATIONS:
Material: 

Rubber

Size: 16.5 x 7.5 x 1.6cm

Color: Random (Yellow, Blue, Green)

PACKAGE INCLUDES:
1 x Easy Jar & Bottle Opener