Don't dig large holes with a trowel or painfully pull pesky weed with your hands! You can WEED EASILY, EFFORTLESSLY AND PAINLESSLY with this gardening tool.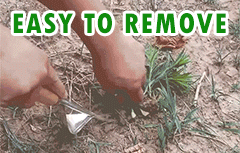 Easy Gardening Weeder is designed to remove even the deepest of roots with ease. It features a curved, leveraged base that sits on the ground while you angle the strong, sharp forks into the soil to dig around the root base. It guarantees weeds not growing back.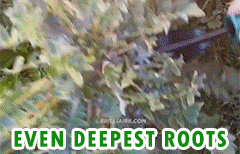 Best solution for organic lawn and garden care - No weed killer or any tools required.