Drill right through carbide, abrasive material, glass, marble, masonry, rocks and concrete with these long-lasting Diamond Drill Bit Set.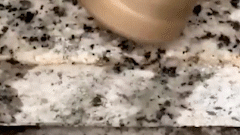 The Diamond Drill Bit Set is Nickel-plate with a diamond dust coating, which gives superior performance and cutting strength.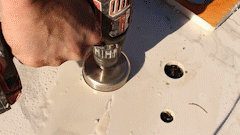 Includes 10 nose pieces for 0.12"/ 0.16"/ 0.2"/ 0.24"/ 0.31"/ 0.4"/ 0.47"/ 0.71"/ 1.26"/ 1.97" that apply to different size of holes.
Feature:
HOW TO USE:
Specifications:
Outside diameter :

0.12"(3mm) / 0.16"(4mm) / 0.2"(5mm) / 0.24"(6mm) / 0.31"(8mm) / 0.4"(10mm) / 0.47"(12mm) / 0.71"(18mm) / 1.26"(32mm) /1.97" (50mm)
Package Included:
10 x Diamond Hole Drill Bits