Great gift for your kids, grandkids, friends, grandparents, co-workers, and more!
A Fun And Funny Toy For All Ages!
Safety Tested by Certified Labs✔
A perfect toy to have at home or in the workplace!
Reduce tension and stress after meetings, during tough phone calls, or after a tiring activity!
The soft and squishy feeling you get when holding the toy will make you not want to let it go!
Your kids will definitely enjoy this toy for hours.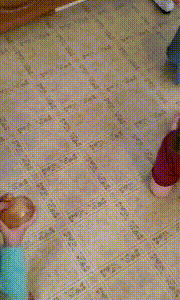 This awesome toy can melt your stress away!
The Decompression Splat Toy can wiggle and wobble back to its original shape!
Squeeze it like a stress ball or throw it against a hard flat surface (table, floor or wall).
It alleviates stress, anxiety, and tension while stimulating your hand muscles!
DON'T WAIT!
Due to high demand we often sell out. If you have any further questions, please email us at [email protected]