"I gave my entire universe to you."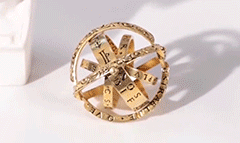 Astronomical Love Ring might appear only once in a human lifetime. It remains today an iconic symbol of unforgettable love that transgresses convention. The ideal astronomical sphere, zodiac symbols and undeniable elegance establish the piece as a timeless tribute to passionate romance.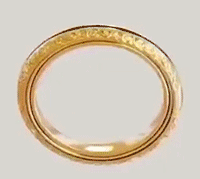 Our peerlessly beautiful love rings evoke the precious moment of two people beginning a lifetime together. Each zodiac symbol is well-crafted engraved for exceptional sparkle in wondrous titanium gold and silver, encapsulating the promise of a lifetime together inside the sphere.