The All-In-One Portable Watercolor Kit is an innovative and portable painting set that you must love!! It combines a refillable water brush pen, colors palette, and cleaning sponge together. With the foldable design, it is very convenient for carrying around and paint whenever you want!!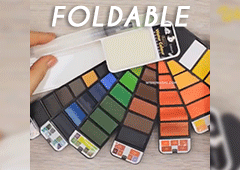 There are 18 colors and 25 colors for selection. It is made of high-quality solid pigments that are easy to blend and paint. A color indicator on the panel locates your favourite colors. Let's grab it and start painting!!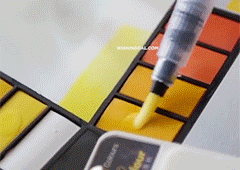 FEATURES:
Foldable Design: 

The water color kit is

highly foldable into a small stack

for easy carry. It is light and compact.
Colorful Palette:

The are

18 colors and 25 colors

for selection. This

wide range of vivid colors

blend with each other easily and have great results on papers. 
Refillable Water Brush Pen: 

It is convenient to paint with this refillable brush pen. You

don't need an extra water cup

for water supply.  
Easy Cleaning Sponge: 

There is a sponge for

easy color mixing

, painting, and

cleaning

. 

Stunning Drawings: 

With this

all-in-one

kit, you can create stunning drawings as many as you want!! Let's get it now!!
SPECIFICATIONS:
PACKAGE INCLUDES: