Taking your charging experience to the next level
with 540° Rotation Magnetic Cable!
With 540° full view rotation, you can connect at any angle to help you find a more comfortable location. Charging will never be disturbed by wire, perfect for all mobile game players!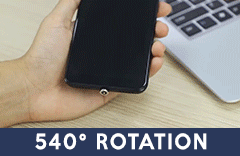 Its strong magnetism provides stable and quick charging. Our cable has a nylon braided construction, which is more durable and long-lasting. Compatible for three USB plugs, including micro USB (Android), lightning (Apple) and type-c.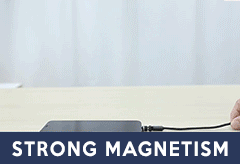 The magnetic suction design can automatically absorbed when near the connector, allows easy plugging and unplugging. You can charge your phone with JUST one hand - free your hands while you are driving! Find your device quickly with the aid of its in-built LED light.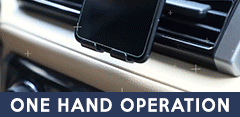 Improve charging efficiency! Don't hesitate to grab yours!
FEATURES:
540° Full View Rotation
You can connect at any angle. Find the most comfortable and convenient charging location.
90° L-Shape Cable
L-shape charging cable makes charging more convenient while you are playing phone games. Hold it comfortably!
One-hand Operation
Automatic absorption allows easy snap-on with single hand. Easy to charge your phone while driving.
Strong Magnetism
Super strong magnetism ensures stable charging and avoid disconnecting.
Compatible for ALL Devices
Compatible for three USB plugs, including micro USB, lightning and type-c. Suitable for all types of smartphone.
LED Light
When you are charging your smartphone, the LED light will be on. You can easily find your phone even in dark!
Sturdy & Long-lasting
Premium and wear-resistant nylon braided jacket, which is more durable and sturdier than the normal charging cable.
SPECIFICATIONS:
Material: Aluminium Alloy + Nylon Braided + TPE
Color: Black/Red/Blue
Length: 1m
PACKAGE INCLUDES:
1 x 540° Rotation Magnetic Cable