This 3D Silicone Cake Mold is a must-have tool for every cake lovers!
We offer 5 premium 3D geometric & unique shaped cake molds for ice cream, chocolate, mousse & baked cake creations.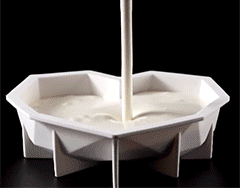 Simply pour your favorite recipe in the mold, cool completely & turn it upside down to pop out your masterpiece!