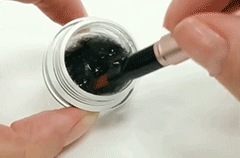 This creates WATERPROOF glue-on eyebrows with hair-like fibers that fills, defines and lengthens brows. You can easily and freely control the shape and thickness of eyebrows with  a high-end soft brush.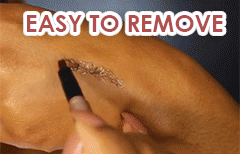 ❤ Is this gel suitable for my brows?
It is ideal for fixing broken, short and shallow eyebrows. Also suitable for refining any eyebrow. You can fill your eyebrows naturally by controlling the amount of fiber gel applied!
FEATURES:
Hair-like & Natural
Hair-like fibers looks more natural than using traditional brow pencil or powder.
Long lasting & Transparent Glue
Eyebrow creamy gel texture gives an even and natural look with long lasting coating.

Generally lasts

>8 hours.
Natural and unobtrusive color.