These amazing cards are made with 99.9% 24 karat gold and feature a beautifully rendered etching of one hundred dollar bill on the back.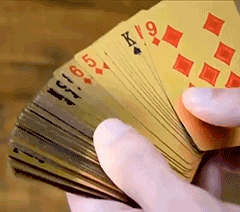 Bring style and classiness to the game when you choose with these cards.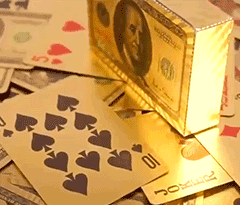 The gold foil shows a very nice presentation and it makes the playing cards unique, interesting and valued.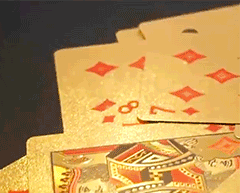 You may pull these cards out and people are going to be like DOPE AF!
FEATURES:
Certified 99.9% pure 24 carat gold foil

Regular index

Bridge size: 2.25 x 3.5 inch

54 card deck

100 dollar bill on card back
SPECIFICATIONS:
PACKAGE INCLUDES: