The 2 IN 1 Speedy Fish Knot Tying Kit is a great fishing tool that you must have!! It does the tying job fast and quickly within 30s. It just takes some simple steps. For people who have blurry vision or arthritis hands, this makes tying perfect knot easy and it will never let you miss a fish!!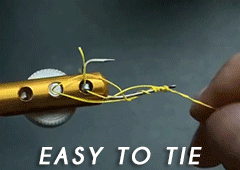 This 2 IN 1 tool provides 2 forms of knot tying including hook knot and surgeon loop knot for fishing line. It is portable to carry and it won't take up too much space. There is anti-slip handle for holding. Smart tool makes fishing easier, let's get it now!!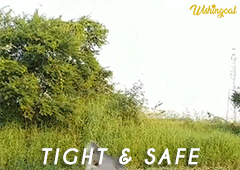 FEATURES:
2 IN 1 Knot Tying: 

This tool provides

2 different knotting styles

in 1 tool including fishing hook knot and fishing line knotting.
Minimal Design: 

It has a

minimal screwing design

. Just unscrew the bottom then you can have both two parts instantly.
Easy To use: 

It makes

tying fishing hook fast & easy

. Just follow some simple steps then you are good to go!
Double Needles: 

The double needles help you to

knot the surgeon loop

quickly.
Portable To Carry: 

This tying kit is small and

portable to carry

around. 
SPECIFICATIONS:
PACKAGE INCLUDES:
1 x   Fish Knot Tying Kit